What is Public Print?
Public Print provides secure, high-quality printing from FUJIFILM Business Innovation digital full-color multifunction devices at supermarkets, hotels, and other public places for electronic documents or content you have uploaded to the Public Print center in advance.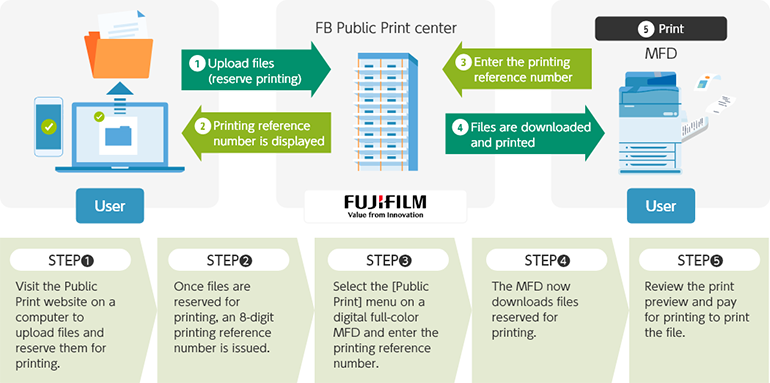 Uploaded Files Are Ready to Print at Nearby Printing Spots
Available from many printing spots

Once your files are uploaded to the Public Print center, they're ready when you need to print them at printing spots. This is convenient if you need to print files while away from home or the office, if you need high-quality printing, or if you don't have a printer at home.
Print with just a few easy steps

Files can be uploaded anytime via the Internet, and uploading is easy for anyone.
Communication with the Public Print center is also SSL-encrypted, ensuring high security.
Public Print requires user registration (free)