STEP1 Sign Up (Free)
Visit the Public Print website and sign up from a computer with internet connectivity. User registration is free of charge.
Signing Up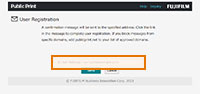 Enter your email address.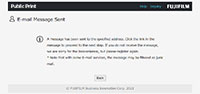 You will receive a welcome message with user registration instructions.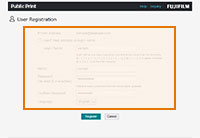 Follow the instructions to enter the required information.
※

No need to enter a login name if you use your email address as your login name.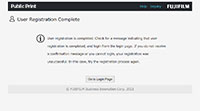 You will receive a confirmation message about user registration.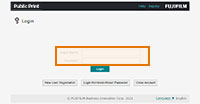 You can begin using Public Print right away. Just enter your ID and password on the login page accessed from the top page.
Public Print requires user registration (free)