STEP3 Print at a Nearby Spot
On copiers at printing spots, do the following. Pay for print jobs at the time of printing.
※

Each store's printing charges will apply.
Printing at Printing Spots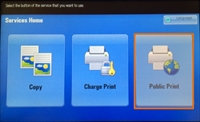 On the copier's menu screen, press [Public Print].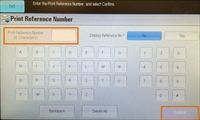 Enter the printing reference number. After entering the number, press the [Confirm] button in the bottom right to start downloading the file.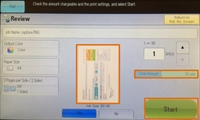 Once the file is downloaded, a print preview is displayed. Check the preview and printing charge, and then press [Start].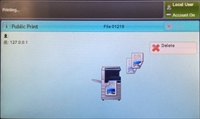 The file is now printed. Pay in cash (coins) or by electronic payment.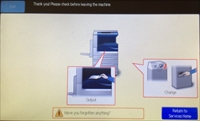 Remember to take the printed document and your change.
Public Print requires user registration (free)