Public Print Mobile Apps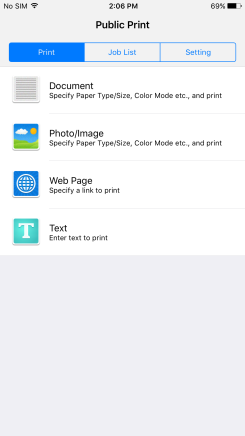 Public Print requires user registration (free)
Using Public Print Mobile Apps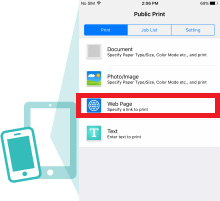 Use the app to upload files to print.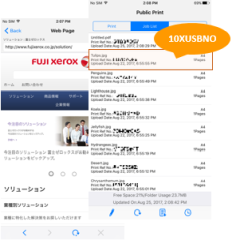 Complete the print settings and confirm the 8-digit printing reference number.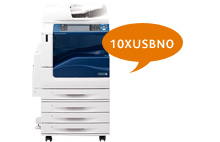 Visit a nearby printing spot and enter the printing reference number on a compatible copier.
Files saved in other apps are also accessible to reserve for printing on an MFD (using UTI calling function in iOS and sharing function in Android).
※

Supported formats for UTI linking: PDF, XDW, JPEG

※

Payment: Cash (coins) or electronic payment